As state revenues shrink, the subsidies to public K-12 schools and higher education systems will shrink proportionately, effectively increasing the (or likelihood of) fiscal deficits for educational institutions. In a recent Bloomberg News article discussing the economic state of affairs in California, the fifth largest state economy in the United States: 
California Governor Gavin Newsom said the economic slowdown caused by the coronavirus pandemic has left the state with a budget deficit that will reach into the "tens of billions" of dollars in the coming fiscal year.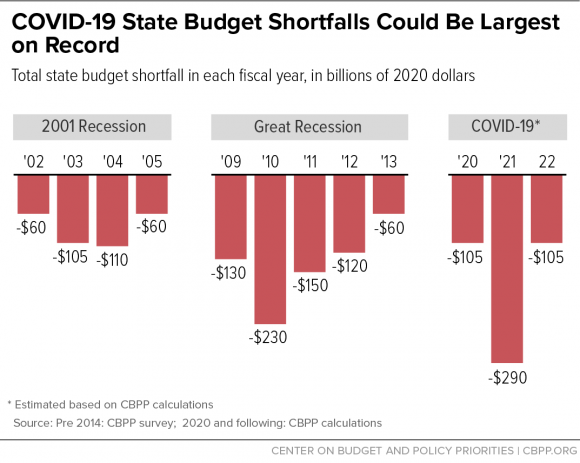 In a second Bloomberg News article, the California Legislative Analysts Office released estimated the revenue deficits could be "…as much as $35 billion near term, swelling to $85 billion in later years." 
"The pace of job losses make it clear that the economy has entered a recession, and possibly a quite severe one," [Legislative Analyst Gabe] Petek said. "The state now faces a budget problem, potentially a significant one."
The actual loss in state revenues are even greater than the $35 billion estimate, as California had an approximately $21 billion in savings which are expected to fully utilized, after which a $35 billion deficit remains.
Currently, with an estimated 15% of Californians unemployed, and approximately a third of American jobs lost since just February 2020, a figure which is also growing, economic activity is decreasing, thus less tax revenues will be collected from individuals, as well as businesses and other organizations.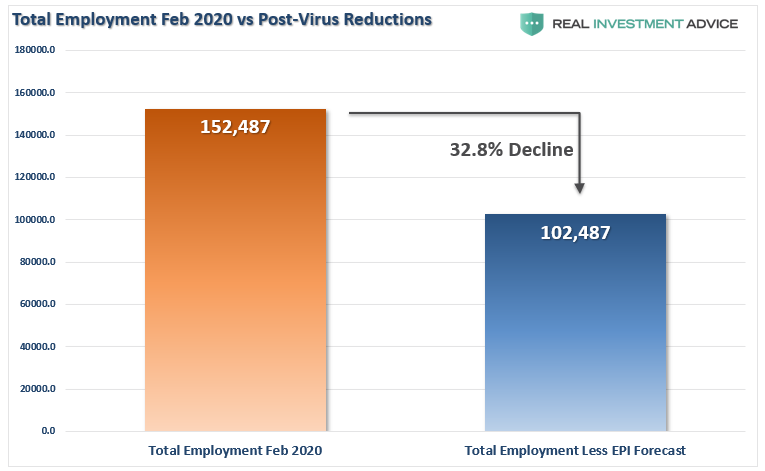 As generating job growth takes time, the economic recovery both in California and nationwide may take several years, affecting school budgets for years to come. 
Thus,
…the projected impact on education funding is ugly — probably a bigger dollar cut next year than the worst year in the Great Recession.

EdSource, May 6, 2020
And, just yesterday, May 7, California state officials announced numerical forecasts:
…officials from [California] Gov. Gavin Newsom's administration are now projecting possibly $18 billion less over two years for K-12 and community colleges. That amount — a historic decline of more than 20 percent in the constitutionally guaranteed minimum level of funding…

EdSource, May 7, 2020
For families, school and university administrators may choose to layoff staff and faculty, reducing educational services and potentially affecting the quality of education. Furthermore, as universities are already publicizing their multi-million dollar fiscal deficits, students may also be asked to pay more college tuition and fees starting in the 2020-21 school year, a discussion which the University of California Regents tabled earlier this winter as the COVID-19 inspired shutdowns began. 
Defining value when making educational investments is more complicated given the current economic malaise, thus requiring due diligence on the part of families wanting their children to achieve prosperity in these difficult times. 
---
For 17 years, Jill Yoshikawa, EdM has advised thousands of families as they make complicated educational decisions. She can be contacted at jill@creativemarbles.com.