Just in the last month, more recently graduated or soon-to-be-graduated college students have re-connected with Creative Marbles for post-college advising.  Degrees (almost) in hand, "Now what?" is the question, as these grads move back home with mom and dad.
The current sentiment as published in today's Wall Street Journal gives insight into the world our college grads are inheriting: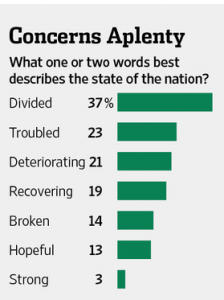 In addition, with jobs creation being the number one concern, its not difficult to see where recent college grads might be climbing uphill to find that first job.  Also, with almost half the Americans surveyed calling for more Federal aid to create affordable college tuition, these same recent college grads may be part of the trillion-plus student loan inheritance, adding more pressure to finding a job.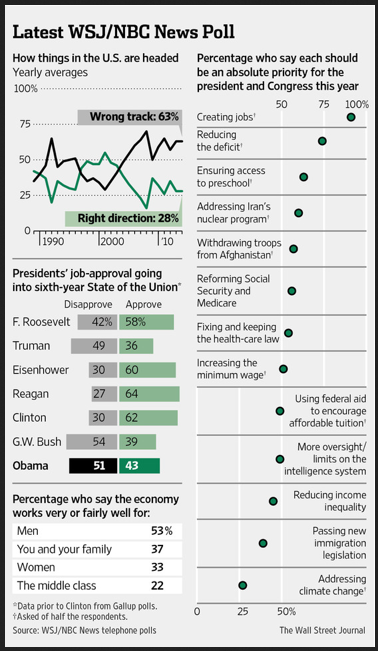 And with only 22% of middle class Americans believing the American economy is working very or fairly well for them, there might be additional downsizing of recent college graduate expectations for a standard middle class American dream.
Hat tip to zero hedge