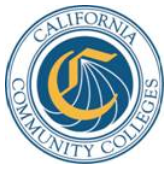 Several changes to California Community College policies in the current 2012-13 school year may affect the typical transfer student who chooses community college, by extending the total number of semesters before transfer to a 4 year university. The typical transfer student is usually qualified for 4 year college admissions, yet "doesn't know what s/he wants to do"–in other words, doesn't have an exact major choice or possible career as a goal–who is seeking to save money, while giving themselves time to "figure out" their interests, AND still satisfying General Education courses, aiming to transfer to a 4-year college within 2 years, maybe 3.   With changes to the enrollment and registration processes going into affect across California this fall (2012), student's "figuring out" may need to happen sooner rather than later, or risk spending a greater number of semesters at a community college before transfer.   Recent policy changes give registration preference to students who've declared their transfer intentions or interest in pursuing a particular degree.   Students unaware of these changes, may unwittingly be assigned later registration times, thus, further limiting the available courses and increasing the possibility of not being able to enroll in "General Education", transferrable courses.
Also, since California is reducing funding to the community college system, community colleges are decreasing the number of courses available to students. (CA Community Colleges estimate 200,000 students were not able to enroll, resulting from a lack of classroom seats, in the 2011-12 school year.)  If a student has a later registration time, according to the changed enrollment policy, then the student may not be able to enroll in needed courses that satisfy "general education" and/or intended major requirements needed for transfer, thus possibly delaying or hindering their transfer plans.  On top of these enrollment policy changes, because community college students are not assigned a particular advisor and many must see counselors on a "walk-in" basis each time, many students often receive conflicting advice, even when they do have a particular major interest, which can further delay their transfer plans, as they're (re)taking extra classes.
For students and their families considering community college as a serious option, take some time to investigate the college and policies that may affect your student's timely transfer.  Also, step back and think about the student's personality; is the student someone who takes initiative to get information for herself/himself?  Knowing both how students will react and the environment s/he is entering can help make a more informed decision about enrolling at a community college.  Even though the price is reduced, a family is still investing money for community college fees, books, parking, transportation etc.  (In California, fees increased again for the 2012-13 school year to $46 per unit, making full time student fees $552 per semester or $1104 per year.)  Any investment in time and money is always worthy of investigation, before committing, so one can be reasonably assured of the value.  And, few investments are greater than education.
CMC's consultants advise community college students (and their families) through each step of the transfer admissions process–including choosing a major, writing insightful transfer application essays, and developing community college resumes that are competitive for admissions to 4 year colleges of the student's choice.  Contact us at info@creativemarbles.com or (916) 457-4090.
Photo Source: All Gov California