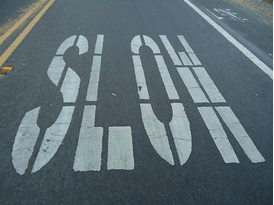 The reputation of a college and its alumni is no small consideration in choosing schools for application.    Networks of professionals and access to opportunities all can be gained with an institution's name attached to your resume.  (Of course, you still have to earn a position and perform consistently to stay in that position.)  Yet, the college's reputation and subsequent experience is forever intertwined with you.
What creates the reputation of a college? 
Alumni (both graduates and former attendees–think: Mark Zuckerberg, Bill Gates and Harvard–see the university home page or admissions page of any university website and more than likely a famous alumnus or two will be listed.  And, there are always media or other industry promotions that compile lists of CEO, entrepreneurs and their alma maters–here's one about tech companies from Network World.)  Even, the unfamous alumni with fond memories of their college days will talk up what a great time they had.
Parents, grandparents, cousins, cousins' boyfriend's auntie's dad–relatives (especially those we compete with, who are close in age and always out to prove how much smarter s/he is than you)
Football & Basketball teams–especially perennial powerhouse teams.  Occasionally, the cinderella team of the NCAA March Madness tournament sees a surge in applicants, too.
Other students from your high school–everyone wants to be recognized and reassured about their choice.  So, they're going to talk about their particular college and experience.   Friends' parents and teachers also fall into this category. (See alumni above)
The selectivity of the admissions process adds an air of exclusivity to the college.  Something like, "Not everyone gets in, so you must be really special to be a part of our college.  Don't you want to be known for the special person you really are?"
Prospective students (with their parents' guidance) who understand their personality, their own values, their goals and their vision will best be able to consider how they do or do not match the reputation of the college.  For teens, just emerging from childhood, parents may–by default of age and greater life experience–be leading the self-reflection.  (Often, parents share concerns with us that their son/daughter is not showing initiative in his/her college search.  Both the kids' and parents' reactions are typical–given how many other times in a teen's life has s/he been given the opportunity to think for themselves and been asked to seriously consider their values?)  The more reflection that's done before, during and after the college search, the greater confidence everyone will have in the college's selected for application.
People date for years.  Live together.  Fight.  Break up and get back together.   All these experiences help them learn about each other and their compatibilities, before making a lifelong commitment.  Yet, we expect 16 year olds in a matter of months and on their own initiative, to pick colleges that will be a similar lifelong connection after a few campus visits–except with a college degree, there is no divorce.